The first thing to do when you experience an acute flare caused by gout is to minimize the pain and inflammation in the body. There are several ways of doing this including rest, lifestyle changes, dietary changes, and anti-inflammatory drugs. These stabilizing methods restrain the symptoms and prepare the body for the main treatment procedures. After lowering the level of inflammation, it is now time to choose the best alternative for reducing uric acid levels in the body. It is important to consult your doctor to help you in deciding on the best way to treat gout. High levels of uric acid are one of the leading causes of gout. In order to treat gout, uric acid levels in the body have to be managed to acceptable levels.
How to Stabilize Gout
Once you are diagnosed with gout, you should start medication immediately to stabilize the condition. Your physician will begin medicating you to reduce the pain and inflammation associated with gout as well as to prepare the body for treatment. Some of the medications that can help stabilize gout include:
Non-Steroidal Anti-Inflammatory Medications (NSAIDS) – NSAIDS are typically the first preference in managing acute flares. They are especially useful in the reduction of inflammation and relieving severe pain. NSAIDS prescriptions stop after the body is relieved of gout symptoms.
Corticosteroids (Prednisone) – This is an alternative medication used when NSAIDS fail in stabilizing gout. However, corticosteroids have adverse side effects and are not favorable for long periods. Usually, a doctor will begin with a full dose prescription then lower the dose sizes gradually to minimize on side effects.
Colchicine – This drug reduces the impact of uric acids in causing inflammation. It does so by preventing body reaction to uric acid rather than reducing uric acid levels. Colchicine is also associated with some adverse side effects, and thus the lowest dose possible is used.
Managing Uric Acid Levels
After stabilizing the body from pain and inflammation, the next phase involves reducing the levels of uric acid. Currently, many therapeutic alternatives are available for lowering uric acid levels by stimulating the kidneys to expel the acid from the body. For the medication to be effective in reducing uric acid, it has to be coupled with dietary and lifestyle changes that help to protect the body from future attacks. If gout becomes chronic, it has severe consequences such as permanent damage of joints. It is possible to permanently free the body from gout by combining treatment, dietary modifications, and lifestyle changes.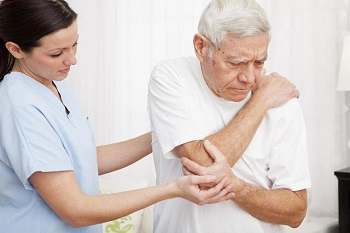 Some conditions make the body more susceptible to gout. They include:
Kidney stones
High levels of uric acid
History of gout in the family
Failure of colchicine medication when managing acute flares
It is crucial to adhere to a healthy lifestyle and dietary culture to prevent your body from a future gout attack if you have experienced an acute flare or possess any of the risk factors mentioned above. Recommended lifestyle and dietary cultures include daily exercise, avoiding being overweight or obese, drinking enough water, and avoiding alcohol, seafood, organic meats, and red meat. Taking these measures will help to keep the body healthy and increase its antibody functionality.
Do you want to find an effective Gout treatment? Check out our top rated Gout products