If it is your first time dealing with gout, you may be overwhelmed by the amount of information you need to acquire and the lifestyle and dietary changes you need to adopt in order to control the condition. Several alternative medications work differently in treating gout. They include:
Allopurinol (Zyloprim)
This is used to reduce the uric acid levels in the body. It helps the body to regulate the amount of uric acid to prevent the formation of crystals that end up causing gout. It can be applied for the long-term to prevent the occurrence of future attacks. It has light side effects such as drowsiness, diarrhea, and stomach discomfort.
Analgesics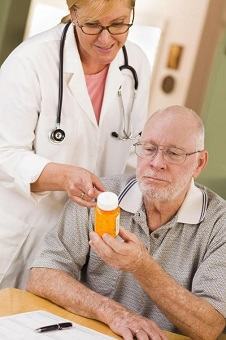 These are used to relieve pain and the discomfort caused by gout attacks. Analgesics are not used to lower uric acid or to cure gout. They are effective in suppressing the fevers occasioned by acute gout attacks. Pain relieving medication such as hydrocodone (Vicodin), codeine, and acetaminophen (Tylenol) do not reduce inflammation but are useful at the start of gout flares.
Side effects of analgesics include decreased reflexes, sleepiness, vomiting, nausea, and some dependency on codeine and Vicodin. Acetaminophen is safe from side effects although too much use may damage the liver.
Colbenemid
This involves combining the popular medication colchicine and probenecid. Colbenemid relieves the body of an acute flare and also helps to prevent future attacks. It works by lowering the levels of uric acid as well as blocking the formation of crystals.
Side effects of colbenemid include increased urination, hair loss, headaches, dizzy spells, diarrhea, nausea, and stomach complications.
Colchicine
This works by preventing the formation of crystals in order to lower inflammation and pain. It is taken for short periods in high doses or the long term in smaller doses. Side effects of colchicine include stomach issues, headaches, diarrhea, and nausea.
Corticosteroids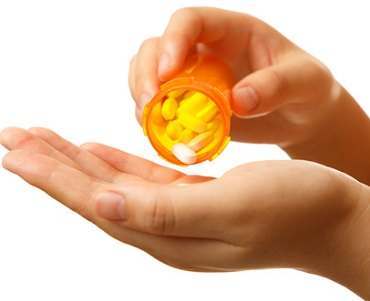 Corticosteroids are anti-inflammation medications. They are rarely used because of the risks and side effects associated with them. They are used in severe cases as a last resort. Corticosteroids can be taken orally or through direct injection into joints. The side effects of corticosteroids include higher susceptibility to various infections, fluid gain, weight gain, bone loss, and interruption of the normal production of steroids in the body.
Losartan (Hyzaar, Cozaar)
Losartan is a blood pressure medication but has qualities of reducing levels of uric acid in the blood. It is not used for sufferers who already experience low levels of blood pressure. The side effects of losartan include coughs, wheezing, headaches, fatigue, muscle cramps, changes in heart rate, and dizziness among others. Losartan is contraindicated for NSAIDS due to adverse reactions so a different type of anti-inflammatory drugs should be sought.
Non-Steroidal Anti-Inflammatory Drugs (NSAIDS)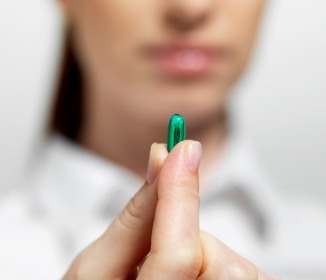 These are anti-inflammatory drugs that relieve inflammation and pain in joints. They are usually used in the initial stages of a gout attack but not for long due to the adverse side effects they may have on your stomach. Aspirin is a type of NSAIDS that is not used to treat gout symptoms due to its properties of raising the amount of uric acid in the body.
The side effects of NSAIDS include increased bleeding of ulcers, the formation of ulcers, vomiting, and nausea.
Probenecid (Probalan, Benemid)
Probenecid lower uric acid levels by stimulating the kidneys to flush out excess amounts. It is usually used for patients suffering from chronic gout. The side effects of probenecid include fast breathing, coughs, urinating problems, pain in the lower back, puffy eyes, rash, and a high heart rate.
Sulfinpyrazone (Anturane)
Sulfinpyrazone is used to control the amount of uric acid in the blood and to prevent future gout flares. It is used mostly for people who suffer from both chronic gout and intermittent flares. The side effects of sulfinpyrazone include rashes, anemia, ulcers, and stomach upsets.
It is essential to discuss with your doctor about these options to find the right solution for you. Remember to involve dietary and lifestyle changes in order to heal faster.
Do you want to find an effective Gout treatment? Check out our top rated Gout products